Key: D
Form:  Hornpipe
ABC:



|:A2|FDFG A2A2|dfed dcBA|B2GB A2FA|G2E2 E2AG|




FDFG A2A2|dfed dcBA|d2d2 efge|f2d2 d2:|




|:fg|a2fa g2eg|f2df ecBA|=c2c2 efge|=c2c2 efge|




a2fa g2eg|f2df ecBA|d2d2 efge|f2d2 d2:||



MP3:
Download this MP3  If it plays, right-click on the page and "Save as". (Detailed instructions)
Link (Midi or Youtube):
Sheet Music: Click image to enlarge. To download, right-click in enlarged image and "Save as...".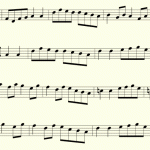 Source (if known): Traditional
Other Tunes in Set:
Region: USA, New England?
Notes:
Fave